News!!(Updated at September 02 2018)
ARUKAS made a brand new vocal training package with Lady.Kako Co.,Ltd.
This lesson is for people who want to sing Japanese songs easily.
"Uta-Pazz♪Japanese" ¥143,800 (12 lessons/3 months) normally
But only for the first 3 students who apply to me quickly,
the fee will be ¥135,000 (12 lessons/3 months)
And also at this time,
ARUKAS will give a present,
a neckless(¥29,800) which is the brand of Lady.Kako Co.,Ltd.
This necklace,
it generates energy through the earth mineral black tourmaline.
And it also contains Swarovski.
It features such benefits as blood circulation promotion and stiff shoulder prevention.
Furthermore, because there are also energy forces such as promoting exercise in endurance and restoring fatigue.
It is a necklace that our top athletes are also using regularly☆☆☆
You can ask to me how to pay for it.
How about trying a vocal training lesson with ARUKAS while wearing the neckless.
Now I hope to hear from you soon!!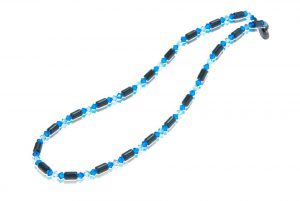 News!!(Updated at July 17 2018)
I've just started Vocal&Voice seminar for companies (2 hours)☆
Do your company have employees who upset cause of their operating results,
and employees are not good at communicating with others?
Now I can provide them Breath training for adjusting their mental balances!!
Their respiration may be Shallow breathing!?
ARUKAS will tell them importance of deep breathing simply.
And also,
some people can join to this seminar(including trial lesson) at same time.
You can try to Speaking(Singing) practice through Rhythm training together with fun.
Only now,
This seminar is special fee, ¥50,000 / 2 hours for companies.
And this special fee is only in this year(until December 31 2018)☆
I hope to hear from you and try to take "ARUKAS" seminar&trial lesson♪